Posted by
IcePets
Day 46, Year 10 (4th Dec 19)
@ 21:06:38 IST


In the spirit of giving, every year in December Users can start sending holiday presents to each other's Holiday Tree. Simply head to the page, select the option to send a gift, and type in the username of the recipient! Do not worry about any gifts being opened too early - gifts cannot be opened until Christmas Day. You can check how many gifts you have received by checking under your own tree. Feel free to browse the forums and check out your friends' wish lists!




Put down your paintbrushes and pencils, because the coloring contest is finished! Please check out the wonderful entries here and make sure you vote for your favorite! Voting will take place until December 11th at 11:59:59. (IcePets time).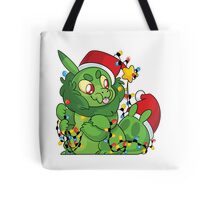 Ever wish you could express your interest in IcePets on real life merchandise? Now you can! We are going to do a trial run of IcePets merchandise starting with stickers, notebooks, and tote bags! You can find these items on Redbubble. To view the products, click on the image you would like to see the available products for or select from the left hand menu for a specific product type.

Be sure to let us know if you have any feedback about these products! Perhaps you have some IcePets artwork you would like to see available, or you're looking to get something on a mug or a card? We're open to suggestions!




We haven't forgotten our transparency policy we mentioned in an earlier news post. We are currently working on having a page available for Users to see all transactions. Once this is complete, we'll be releasing more information about November profits and costs.